Telecommunications in Channahon, IL with Your Business in Mind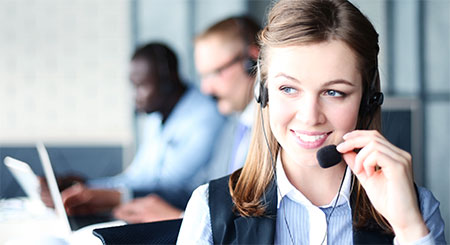 ClearVoice, Inc. energizes businesses with productivity-enhancing phone systems and advanced tools to help you communicate more efficiently and cost-effectively. No matter where, when or how you do business, we are confident our knowledgeable team can assist you with your telecommunications needs.
ClearVoice, Inc.
Located in Channahon, IL and serving the greater Chicagoland area, ClearVoice, Inc. is your locally-owned leading provider of top-brand solutions from hosted-cloud to on-site phone systems, as well as digital, VoIP and business phone setups. Since 1985, we have served small and medium businesses with superior telecommunication products to enhance their operations. Whether you need a new or updated VoIP business phone system, data network or network services, we're the right partner for you. Our extensive experience and industry-leading knowledge allows us to develop the ideal connectivity resources for your business. When you need telecommunications in Channahon, IL and the Chicagoland area, the clear choice is ClearVoice!
Partnering with businesses for generations, we're staunchly dedicated to our customers. We offer quick response times for service calls and thorough follow-up services. Our goal is not to simply provide business phone systems in Channahon, IL and the Chicagoland area. We want to be your telecommunications partner for life. We offer turnkey services, sales and installation of new products, as well as the training and follow-up needed to ensure your success with our products. Our team is by your side as you grow, helping you enhance your communications to keep up with the changing demands of your business. We'll make sure you have the tools you need to grow, expand, communicate and succeed.
Established in 1985, we bring over 30 years of experience to every project.
We provide a full range of services, from sales, to installations, to training and follow-up.
Our business is proud to serve local businesses throughout the community.
We offer free on-site consultations and demos.
We are a certified ESI dealer.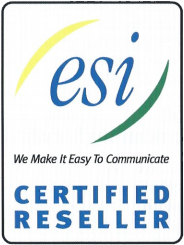 Enhance Your Communications
Call ClearVoice, Inc. today for a free consultation, and let us show you how quality connectivity service should be!
Areas Served
Providing VOIP Business Phone System Installation, Setup, and Repairs in:
Joliet, IL
Morris, IL
Minooka, IL
Gardner, IL
Kinsman, IL
Lockport, IL
Morris, IL
Naperville, IL
Mokena, IL
Elwood, IL
Shorewood, IL
Plainfield, IL
Aurora, IL
Batavia, IL
Braceville, IL
Braidwood, IL
Carbon Hill, IL
Livingston County, IL
Coal City, IL
Will County, IL
Livingston County, IL
Crest Hill, IL
Darien, IL
Diamond, IL
Dwight, IL
Fairbury, IL
Flanagan, IL
Grundy County, IL
Kankakee, IL
DuPage County, IL
Wilmington, IL
Orland Park, IL
Pontiac, IL
Sandwich, IL
West Chicago, IL
The Chicago Area!